Missionary Boyz:
Elder Anderson - Chapters 1 - 4


Summary:

Elder Anderson meets with Bishop Napoli who believes the best way to reach wayward youths is not through strict discipline, but by turning mistakes into teachable moments!

Scene 1: Ordination

Elder Anderson is new to the mission, and he has yet to be properly broken in. Word has gotten around that he keeps his nose up at people when he walks around, acting like he is better than everyone. It could be his wealthy background or the belief that he has been specially chosen by some higher power to go begin his journey towards the higher ranks of the Order. And while hubris is not looked upon favorably in the halls of the mission, the boy's charisma and ability are undeniable. Every priest who meets him can see that they are most certainly interacting with a future member of the Order. The boy simply has everything it takes to become an effective priest. He may even have what it takes to become one of the top priests in the entire organization. His pride is his one defect, though if tempered properly, it could be used as a buoy to his journey. Men of confidence tend to do well with the boys, as they can transfer some of the security they have into the unsure minds of the missionaries. So, they are not trying to destroy the boy's sense of self entirely. They are merely trying to show him that nothing and no one comes before the Order. He may keep his identity and his belief in his abilities, but only in the context of servitude to the greater good. To accomplish this delicate task, the Order calls upon President Manwaring and Bishop Davies. Manwaring leads the ceremony, as he too displayed an inordinate amount of confidence during his rise to prominence amongst the priesthood. He and Davies meet to discuss their approach in dealing with young Anderson. Once they are satisfied with their plan, the call the boy in and inform him that they are gathered to consecrate him. They pull his slacks down, letting his stiff cock pop from his waistband and stand at attention between them. Then, they share his cock, kissing it from root to tip. The worshipping blowjob boosts Anderson's ego, but then the men push the boy onto his hands and knees and spitroast him. Manwaring strokes inside his tight asshole mercilessly, filling the boy with pain and pleasure as he works. With every thrust, Anderson loses himself a bit more until he finally seems to understand what the Order is telling him. And as Davies takes his turn pummeling the boy's ass, Anderson realizes how he must change. The Ordination has been a great success.

Scene 2: Atonement

Bishop Napoli has developed a revolutionary approach to shepherding the missionary boys under his charge. In the past when missionary boys inevitably gave into temptation and broke the rules of the Order, their transgressions would be met with fierce and swift disciplinary measures. Punishments such as the stretcher were employed to leave a lasting impression on the boys and show that the rules are not to be toyed with. But Napoli doesn't believe that corporal forms of negative reinforcement are the only way to get through to these young, wayward souls. On the contrary, he is a firm believer in the power of turning mistakes into teachable moments. Today, he puts his unorthodox method of discipline into action with Elder Anderson. The boy has broken the mission rules yet again, giving into his attraction for the boys and men around him. Napoli understands this is a mistake, and like any mistake, it can be made up for. But instead of running Anderson through the usual disciplinary channels, Napoli has been given the greenlight to try out his newly developed method. Anderson walks into a bare room not knowing what to expect. Napoli explains that he is aware of the boy's sins and he is here to make them right. He hands the boy some heavy copies of scripture. Napoli instructs him to hold them out at his sides. Anderson obeys, feeling the weight of the books as he holds them spreadeagle. Napoli then explains that this lesson is meant to demonstrate the weight of our sins. If Anderson continues to conceal his transgressions and fail to live up to what he has done, he will have to carry the weight of his sins with him through everyday life. It doesn't take long for Anderson to understand the lesson at hand. He is allowed to put down the books and move onto the repentance stage of Napoli's program. The broad-shouldered man pulls down his undergarments and exposes his thick, delicious cock. The boy sticks out his tongue and eases the man's member between his lips. The priest thrusts Anderson's head all the way down on his cock, jamming it into his throat for an orgasmic deepthroat blowjob. Then, he licks and slobbers the boy's tight asshole, preparing him for hard penetration. Finally, Napoli slides his raw boner inside the boy's hungry hole, stroking intensely while he jerks the kid's cock. Napoli's method certainly appears productive.

Scene 3: Annointing

It is rare that the Elders get a glimpse of the priests outside of the halls of the mission. But in a strange twist of fate, Elder Anderson happened to grow up in the same small town as President Manwaring. In fact, they even went to high school together - Manwaring was a senior when Anderson was a freshman. Long before Manwaring became the strong, revered priest he is today, he had a strong impact on the boy. Something about his presence made everyone in school stop whenever he walked into the room. It was like a magnetic force surrounded him at all times.

Scene 4:

Shop - Buy Online / Ajouter au Panier / Bestellen
Please click below to check price and availability.

Missionary Boys titles are available to download from Homoactive. More recent titles are available to download in High Definition as well as Standard Definition.

Homoactive regularly offer 25% off downloads and / or a free bonus download with your order so it is worth checking the price by adding the title to the shopping cart to check.

Additional Information

Categories: UK R18 / XXX Gay Adult, Download Gay DVDs

Running Time: 90 mins, Year: 2021

Price: From around £33 / €40*

Starring: Elder Solano, Bishop Napoli, Bishop Davies, President Manwaring

Director: uncredited

Studio: Missionary Boyz

Buy DVDs online at: Homoactive, Simply-Adult.com, Radvideo (USA) & TLA Video (US)

Downloads @ Homoactive: Missionary Mormon Boyz

Gay Video On Demand / downloads: Missionary Boyz, See also: www.gayvod.co.uk

Member site: Missionary Boyz

Country: USA, Language: English

Additional info: No Regional Coding

Also available from Mormon Boyz: Elder Gardner: Chapters 5 - 8

Summary:
Elder Gardner has come to terms with his sexuality and desires, finding comfort in the presence and service of the handsome, older men of the Order. He knows that they love him completely and want to see him fulfill his calling. Still, he's conflicted by his strict upbringing, feeling a great sense of guilt about his arousals. The only time he's truly at ease is when he's being fucked hard by his superiors, desperate to make them happy and be the submissive missionary they've trained him to be.




Also available from Mormon Boyz: Elder Gardner: Chapters 1 - 4

Summary:
Handsome, young Elder Gardner has been living each day of his mission hiding a terrible secret. He's so burdened by the shame of his sexuality, he barely even looks at the sexy older men who've taken an interest in him. Deep down, all he wants is a sexy daddy to say the magic words that will free him from his angst: "good boy." The Brethren see great potential in him and we are excited to help him earn those words.

Also available from Mormon Boyz: Elder Ence Chapter 1 - 4

Summary:
Elder Ence has been a real trouble-maker since he began his Mission; he has never played by anyone's rules. He had always reacted badly to the idea of being subservient, submissive or meek. He was his own master. He didn't know what to call it, but around the other missionary boys the thought of himself as an alpha male. He wanted to be in charge. But everything gets turned upside down when he learns about the secret priesthood order, and the steps of initiation into a Higher Priesthood.




Also available from Mormon Boyz: Elder Ence Chapter 5 - 8

Summary:
The Brethren have seen what Elder Ence is capable of and are eager for him to continue his initiation into the Higher Priesthood. Despite his rebellious attitude and alpha male ego, the sexy young Mormon is learning that obedience has its perks.




Also available from Mormon Boyz: Elder Ivy: Chapters 1 - 4

Summary:
Elder Ivy has a rebellious spirit for a Mormon. He's always been naturally lean and strong and has been able to parlay that into getting what he wants. Entering his mission, he intends to take his place as top dog. He can't help being aggressive and horny, nor does he want to. He's young and hot and he's going to take every opportunity to fuck. As any good Mormon boy, he knows what the rules on sex are; he just takes great joy in breaking them. In fact, being forbidden just makes him want it more.




Esmale - UK Gay Adult Shop / Gay Fetish Shop

Esmale (UK Gay Adult Shop) sells a large range of gay adult sex toys including a range of fetish and restraint products, Cock and Ball play items, Whips, Paddles and Slappers, Blindfolds, Masks and Hood and are the UK stockist of Mr B leather and fetish products. They also sell a large range of men's designer underwear, condoms and lube, fleshjacks, jock straps and anal toys. Treat yourself!

Save an extra 10% on top of their already discounted prices with our exclusive code 'GAY10'. Click here to shop

See also: www.gayadultshops.co.uk

More Missionary Boyz Gay DVDs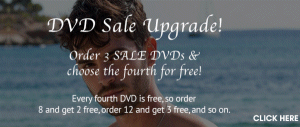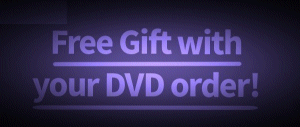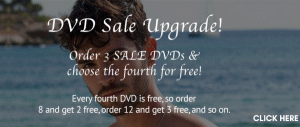 Spend £100+ with SimplyAdult to qualify for a free DVD (value upto £20)
When you buy gay DVDs from SimplyAdult, from a choice of over 13,500 titles, if your order totals £100 or more, you can choose an additional dvd from anywhere on the site (upto value £20) absolutely free!
Discount prices & low cost delivery.

Missionary Boyz
Titles are available to stream and to download.